Powered by the millions of fans who enter Prudential Center and supported by the hundreds of sports and entertainment stars who perform on its ice, court and stage each year, the Devils Youth Foundation fosters transformative results.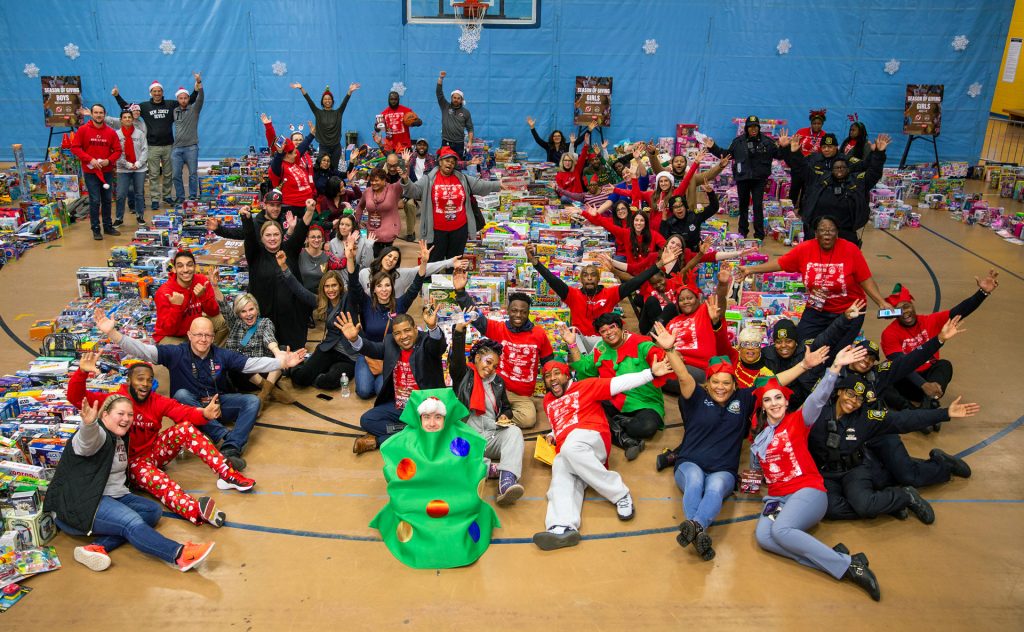 New Jersey's youth face dozens of challenges that stifle their growth potential and negatively impact their quality of life. The Devils Youth Foundation is taking on these challenges by creating and expanding youth programs through strategic partnerships with community organizations. Together, we will tackle a number of the issues our youth encounter to provide healthy alternatives that improve their chances of success.
The Devils Youth Foundation is squarely focused on areas where we see great challenges – and where we see an opening to make a difference. The youth of New Jersey deserve great programs and activities that will get them moving and provide opportunities to satisfy their curiosity for new experiences. Through the platform amplified by the athletes and entertainers who perform at Prudential Center, we will use the power of sports and entertainment for good. What do we see as success? Improved physical well-being and life skills. Increased student participation in music. Higher educational opportunities and a better quality of life for those in need.
Allison Blitzer
Chair of the Devils Youth Foundation
Allison is deeply committed to numerous organizations that support youth development. She serves as Chair of the Devils Youth Foundation and is on the Board of Directors of the Sixers Youth Foundation. She is also on the boards the of Uncommon Schools as well as Project Morry, which provides a youth development program including summer camp and year-round academic mentoring for young people from under-resourced communities.
Jake Reynolds
President of the Devils Youth Foundation
As the President of the New Jersey Devils, Jake Reynolds oversees the business operations and strategy for Harris Blitzer Sports & Entertainment's (HBSE) three-time Stanley Cup-winning franchise. In the first six months of his tenure as President, Reynolds' efforts…
Devils Philanthropic History